Workplace
Protector
Trust our commitment to protecting your business
Trust Business Savvy Workplace Protector to take the worry out of managing Human Resources and Workplace Health and Safety. You can rely on our guidance and commitment to help manage your workplace relations.
Experienced and trusted HR and WHS Advisors
Remove the worry of expensive workplace claims

Rely on our professional representation

Trust our professionals who get to know your values
Business Savvy, acting as Authorised Representatives for Capital Innovation Insurance Group are able to obtain terms for your consideration from three leading insurers in this field: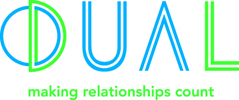 Workplace Protector provides:
Cover for employment claims costs

Expert HR and WHS Advisors

Specialised legal resources
Our Workplace Protector insurance is comprehensive and includes:
Directors and Offices Liability

Employment Practices

Statutory Liability

Company Liability

Crime Cover
This is wider cover than offered by our competitors.
Download our brochure
Protecting you
Businesses make decisions about risk and exposure every day. We understand that sometimes avoiding claims may not be possible, however managing risk and exposure is always necessary.
Business Savvy does not give sterile answers to workplace issues. We understand that sometimes a balance is required. We get to know your business and values and help you find the best results, every time. We understand those grey areas.
Our advisors and legal team are on your side. We are there to protect you, always.
Quick Quote
Please below to download the quote form. Please fill in the quote form and email the quote form to us at info@businesssavvy.com.au